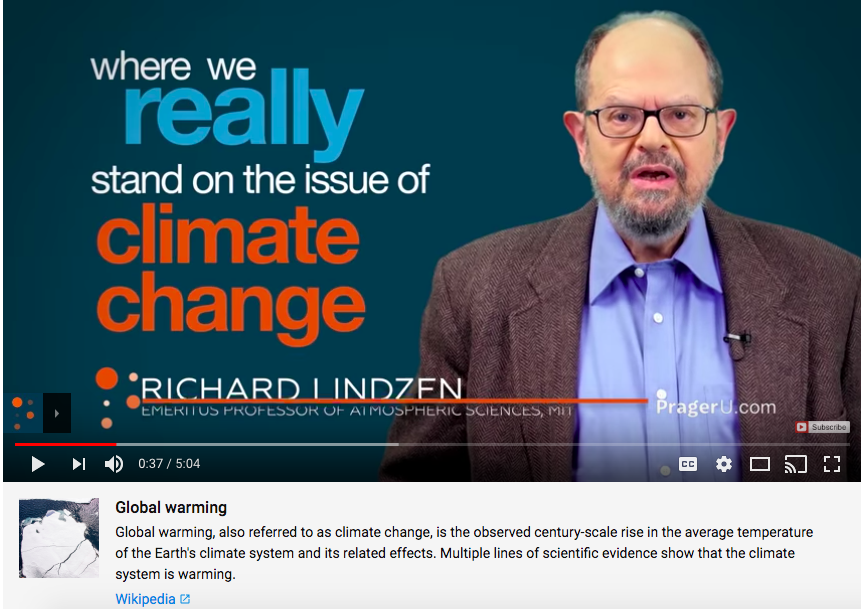 If the Climate Alarmists truly had the facts and science on their side they would be demanding public debates to expose the Climate Realists as frauds. They don't, instead, they cowardly censor and shadow ban them. No effort is made to educate the public about the real science supporting the Greenhouse Gas Effect and the impact of CO2 on climate change. They simply restate the tired talking points about a "consensus" and "peer review." As the following graphic demonstrates, Climate Realists are eager and willing to debate, yet you don't see Google, Facebook, NYT or Facebook taking anyone up on their offer. Why censor or place some Wikipedia propaganda on a video when you can have a public debate? The only reason a person would do that is because they know they would lose, as so many Climate Alarmists have in the past.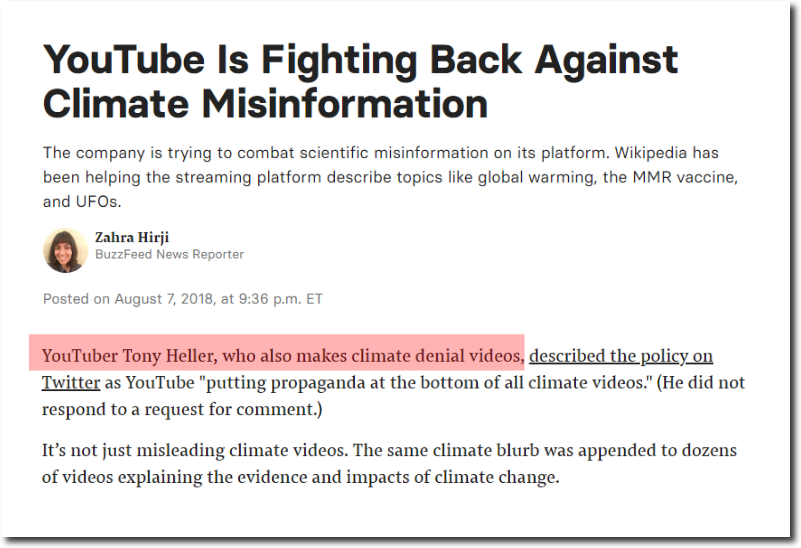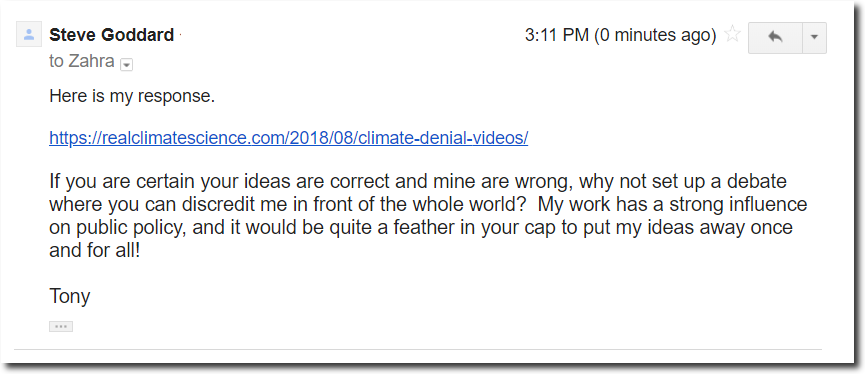 We at CO2 have written a simple and concise post challenging the Climate Alarmists' portrayal of the science and conclusion that CO2 is causing Climate Change/Global Warming. The Social Media Tyrants should be forced to address these or similar claims in a public debate.
Isolating the Impact of CO2 on Atmospheric Temperatures; Conclusion is CO2 has No Measurable Impact
The Most Powerful Evidence Climate Scientists Have of Global Warming…Rules Out CO2 as the Cause
We are working on another post compiling the best list of challenges we can think of to challenge the Social Media Tyrants to address in a Public Debate. We will also encourage readers to forward the list on to there Representative and ask them to encourage Congress to have hearings where the Climate Tyrants are forced to publicly refute the claims of the skeptics and justify violating their 1st amendment rights.
Please Like, Share, Subscribe and Comment