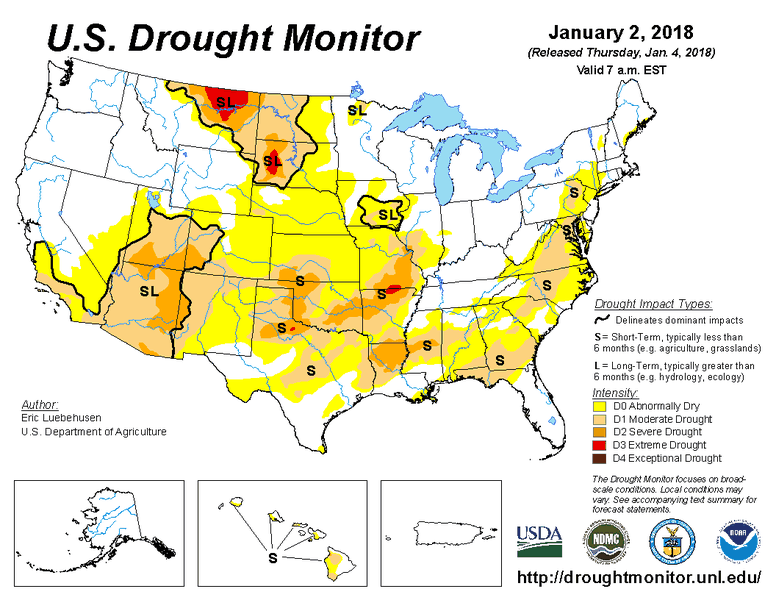 Paradise California gets plenty of rain, and has moderate temperatures.
Paradise weather averages
Annual high temperature: 70.9°F
Annual low temperature: 51.2°F
Average temperature: 61.05°F
Average annual precipitation – rainfall: 58.11 inch
Av. annual snowfall: 1 inch
(Source)
Jerry Brown: 'In Less Than 5 Years' Even the Worst Climate Change Skeptics 'Are Going to Be Believers' (Source)
News Flash, climate change and drought would THIN OUT FORESTS. Jerry Brown admits that the forests are overly dense. How do you get overly dense forests in a drought? Climate change didn't cause all the tightly packed homes to be built in the forests.
More on this topic:
The worst fire has been in the area of Paradise, California, which is in the Sierra Nevada foothills north and east of the Sacramento Valley about 85 miles (137 km) north of Sacramento. The climate is classified as hot-summer Mediterranean and the community is spread out on a wide ridge between deep canyons formed by a branch of the Feather River and Butte Creek. Much of the recent housing is in area have young woodlands at elevations above 1,700 feet (525 m). The rainy season of 2016–2017 was considered Northern California's wettest winter in over 100 years. The heavy snow and rain caused significant pressure on nearby Oroville Dam, and the spillway failed.
Much of what has been written about the tragic fires has ignored the distinction between the areas of Northern and Southern California and that heavy rains fell in Northern California of 2016-2017. This commentary will focus on the worst fire, near Paradise. It is here that news photographs show strings of burnt vehicles abandoned by those trying to flee the fires.
Unfortunately, the governor of California, Jerry Brown, has tried to pass blame for the tragedy on "climate change" – the perfect excuse for politicians. Not only was the prior year very wet in Northern California, a chart by NOAA, reproduced by Icecap, shows California has had no downtrend in annual precipitation since 1895. In fact, no trend at all for 120 years, except for wild changes over short periods of time. The chart shows that precipitation in California has drastically changed frequently, and this change is totally unrelated to changing atmospheric carbon dioxide. (Source)
More:
He said "radical environmentalists" have filed lawsuits to let "nature take its course" and that these fires are the consequence of allowing nature to do so.
"I will lay this on the foot of those environmental radicals that have prevented us from managing the forests for years and, you know what, this is on them." (Source)
The sad reality is that PG&E may go bankrupt because of this and the Environmental Groups will use that "success" as a tool to raise more money, build more wind farms, and allow the bad situation to compound.
Climate change and CO2 didn't cause the developers to tightly pack homes one next to another in a dense forest.
Please Like, Share, Subscribe and Comment