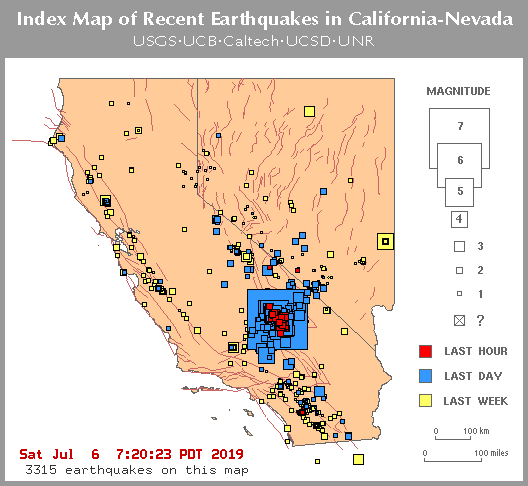 So Cal has only 10 years to lift its fracking ban before the state slips into the ocean. Other experts fear what the state may have already passed a critical tipping point, and the damage from not fracking may be irreversible. Without fracking the earthquakes are becoming more frequent and of greater magnitude.
7.1 Quake Rocks SoCal, Searles Valley Hit Hard For Second Time In 24 Hours (Source)
A swarm of 1,000 earthquakes hit Southern California — how nervous should we be? (Source)
Fracking Bans are Causing Earthquakes in California and Other States; Junk Science is Easy
Fracking Ban is Causing California and Other Earthquakes
The Fracking Ban in Yellowstone is also causing an increase in volcanic activity and related earthquakes.
Please Like, Share, Subscribe, Re-Blog and Comment